Saturday Beauty Day: Homeade Body Scrubs
Summertime is coming! It's time to get your skin summer-ready with glowing skin.  Exfoliating your body is important in maintaining soft skin.  During the summer, you wear shorter skirts, shorts and bathing suits that reveal your skin.  There is nothing worse than cracked dry skin in the summer!  Simply adding lotion will only enhance the appearance of dry skin, you need to scrub away the dead skin before applying moisturizing products.  The best place to exfoliate your body is in the shower.  I typically use a bath lilly, some people may use bath gloves, both methods ensure that you will get a great treatment.  Below I have three scrubs that would be heavenly during the summer! Coffee for a great morning pick me up, coconut and ginger for a soothing spicy scent and lemon and lemon, a sweet summer smell for any summer occasion.   Simply, run your shower and wet your body first, then take a small tablespoon of sugar scrub and massage it into your skin starting at the ankles.  Apply in a circular motion and add a tablespoon for each section of your body.  Finally, rinse! Apply a great moisturizer and see how brilliant your skin looks!
Invigorating Coffee Scrub:
2 cups of coffee grounds
1/2 cup of granulated sugar
3 tablespoons of olive oil
1 teaspoon of vanilla
Add all of the ingredients minus the oil and mix well.  Once mixed add the olive oil and mix well.  Apply to an air-tight jar with a lid and keep for the summer (approximately 3 months).  Depending on how liberal you are with the scrub it should last for a while.  This is true for all of the scrubs listed.
Warm Coconut and Ginger:
1/4 cup of coconut oil
1 tablespoon of ginger
1/4 cup of olive oil
1/4 cup of sugar
1-4 drops of coconut essential oil (or whatever oil you like)
Liquefy the coconut and ginger. Heat ginger and coconut in small saucepan on low heat for 5-10 minuets.  Press the mixture through a coffee filter.  Mix in the warm oils with olive oil, stir in sugar and add essential oil.  Apply and Rinse.  
Happy Lemon and Sugar:
1/2 fresh lemon
1/2 cup of granulated sugar
1 tablespoon of honey
Combine the ingrediients minus the honey, and mix well.  Once the mixture is well-blended add the honey.  Be sure to whisk to a medium consitency and add sugar.  Apply and Rinse!
Stock up on these summer products!
Click the picture for details.
Click the product picture for details.
Click the product picture for details.
Click the product picture for details.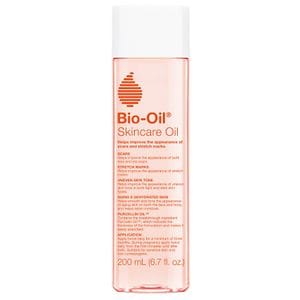 Click the product picture for details.